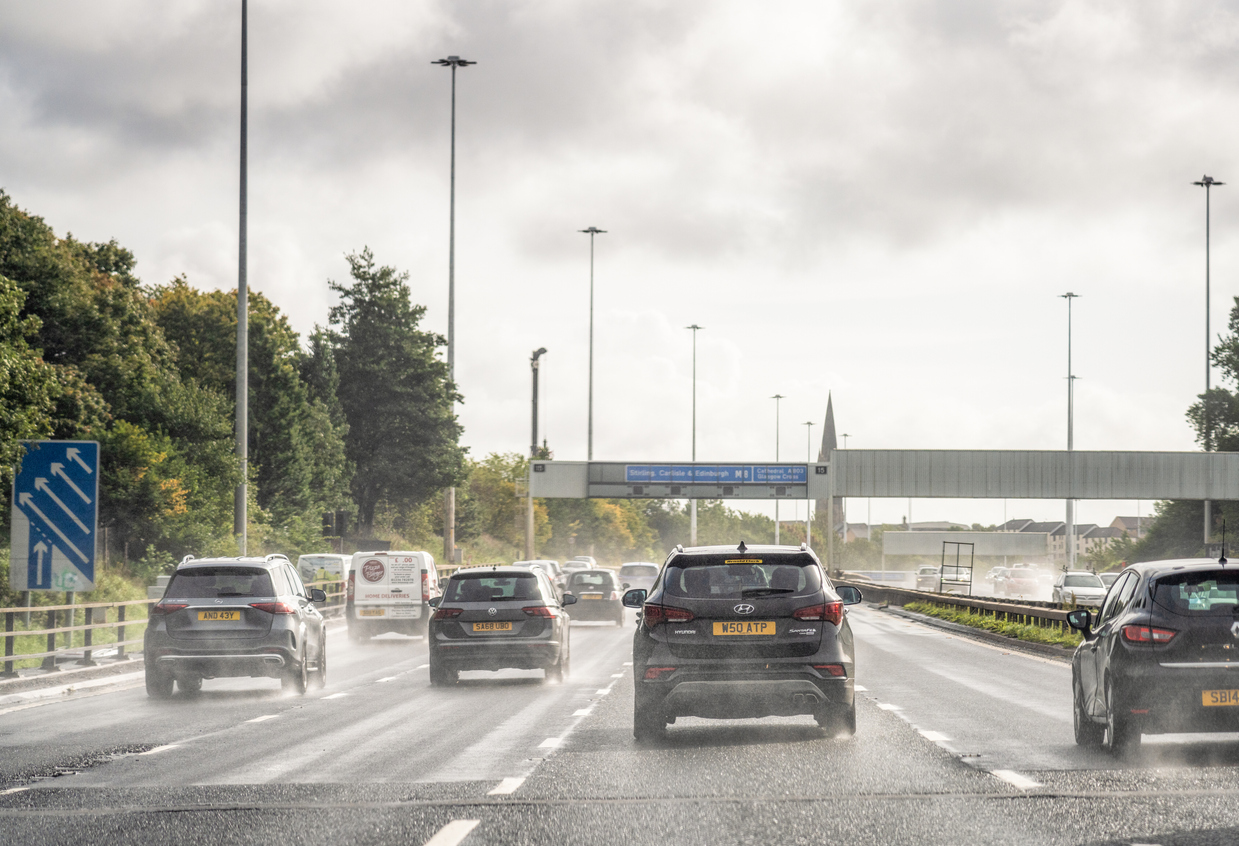 Winter tyres are tyres that are designed to provide maximum traction on roads. Consider investing in a set of winter tyres this year. They're not just for vans, taxis and other commercial vehicles - they are also great for private cars as they can reduce your stopping distance by up to 40%.
What's the benefit of winter tyres?
The deeper tread on winter tyres offers grip even when compacted by snow and provides improved manoeuvrability over all season tyres, even for two-wheel drive cars.
They can also help you turn corners sharply and accelerate quicker than with all season tyres. In addition, having winter tyres on when it gets chilly can help you keep safer on the road throughout autumn and winter.
When should I use winter tyres?
Winter tyres are beneficial when temperatures drop to 7 degrees celsius and under during the winter months.
Is it illegal not to use winter tyres?
No. There is no legal requirement to use winter tyres. Central Scotland's relatively warm and wet climate means many drivers will not need them for drives in typical conditions, with all season tyres being sufficient. However for drivers in the Highlands and throughout rural Scotland, they may be necessary.
Can you use winter tyres in the summer?
It is not recommended that you use winter tyres in the summer. While you can drive safely with winter tyres all year round, using them outside winter quickly wears down the tyres.
How much do winter tyres cost?
The cost of winter tyres varies. Check with your local stockist for more information.
What are snow socks or snow chains?
Snow socks and snow chains are an alternative to winter tyres. They improve your vehicle's grip when driving in icy conditions by covering your tyres in either a high grip fabric or steel equivalent. Snow chains are harder wearing than winter tyres, but they can be tricker to put on.
Prepare for your trip
It is always important to plan ahead when travelling in the winter time. Make sure there are no weather warnings and get an idea of the expected conditions by visiting the Met Office website. Also check our traffic info map to see if there are any issues on the trunk road network.