10 Tips for riding a motorcycle in winter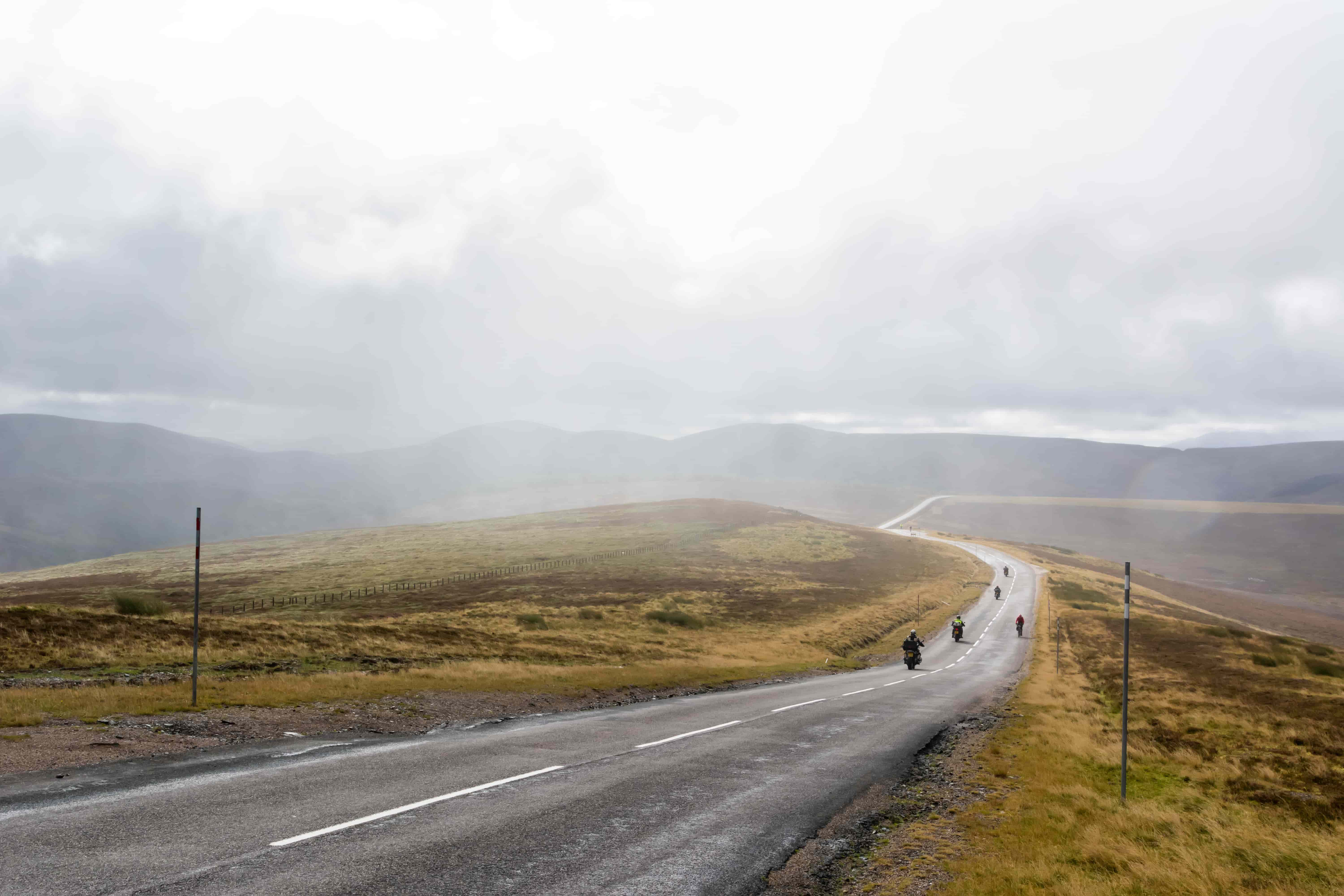 Riding a motorcycle in Scottish winters can be challenging. Fewer daylight hours, freezing temperatures, rain, snow and ice are just some of the risks that riders face. However, with the right equipment and precautions, you can stay safe on the road at this time of year.
Motorcycle tips for winter
Dress appropriately. Your clothes are all that protect you from the elements so make sure you've got the right gear on. Layering is always the best way to stay warm when riding your motorbike, so wear an extra base layer underneath.

Check the tread depth of your tyres. There may be snow, ice and slush on the roads and it is important that your tyres are able to handle the conditions.

In thick fog, it is important to consider if you really need to make the journey. Driving a car in fog is tricky and doubly so for those on two wheels. If you need to make the journey, ensure you have a full tank, are wearing high visibility clothes, and have called ahead so someone knows when you are expected to arrive at your destination. Consider a defogging agent for your visor to ensure clear visibility.

If you are riding your motorcycle in snow and ice, consider putting snow chains over regular tyres to help prevent them from getting stuck in the snow.

Take your time. Winter roads are not the place to push your bike's limits. Opt for a slower pace.

Have the right breakdown cover. If you have an accident, you do not want to be stuck out in freezing conditions without appropriate cover.

Watch your distance. Braking distances are doubled on wet roads and ten times more on icy roads.

On dark winter days, it is even more crucial that you are visible. Make sure you have reflective layers on when you go out.

Check your battery. Batteries can be temperamental in the cold weather, so make sure your battery has been charged before you head out.
Plan ahead for your journey
It's important to be prepared in the winter, so before you head off make sure and check the weather at the Met Office. Also check our traffic info map to see if there are any closures or diversions on the trunk roads that you will be using.