During the winter period, Traffic Scotland provides information on work carried out to help travellers use roads safely. The Gritters & Winter Salt Treatment information service operates from the 1 October to the 15 May.
Trunk Road Gritter Tracker
Find out when a road on the trunk road and motorway network has been gritted using our Gritter Tracker. The hilarious names of the gritters are nominated by members of the public each year. The Trunk Road Gritter Tracker shows the current location of gritters and the road they have passed.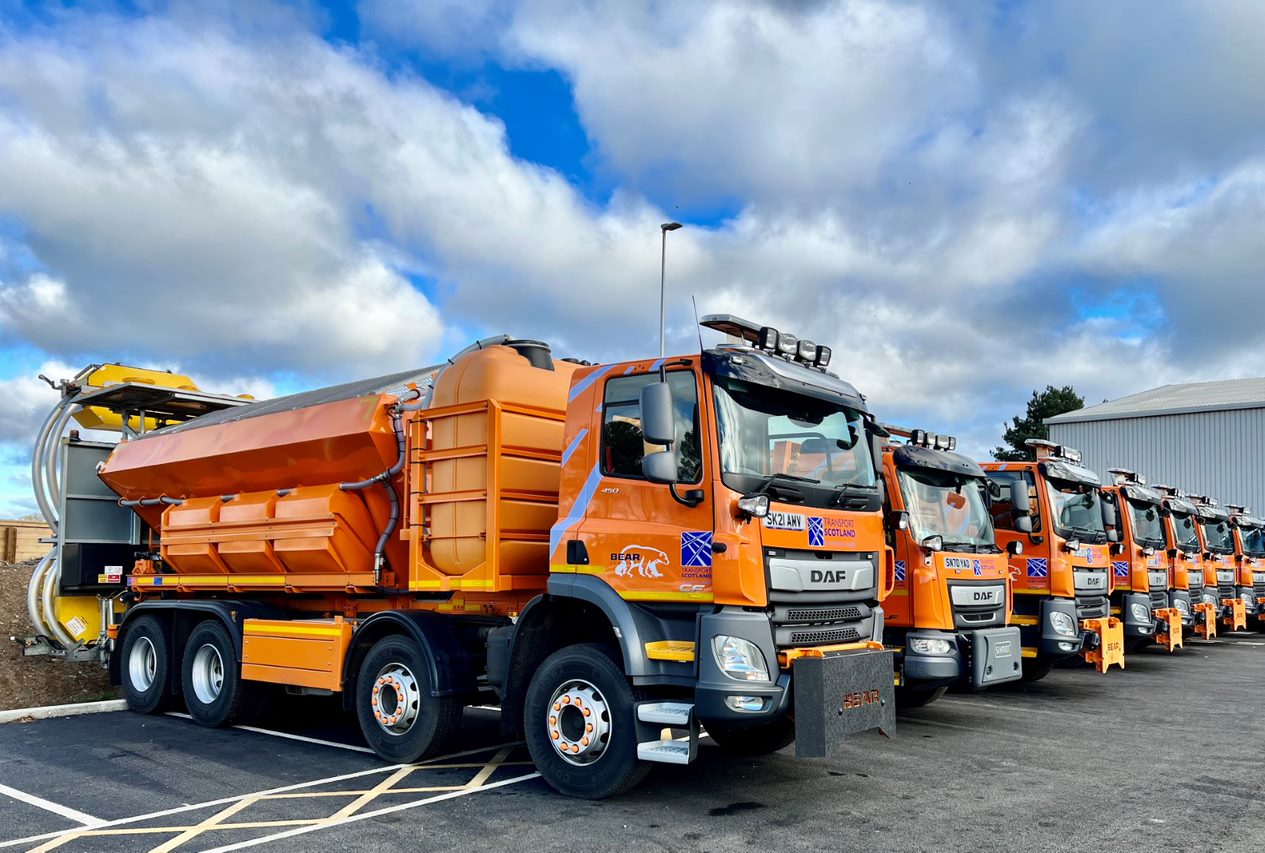 Winter Salt Treatments
You can use the main traffic map on our homepage to find out whether salt treatments have been planned for your route on the trunk road and motorway network. On the map filters, choose Winter info then Winter Salt Treatment.