17th of April 2023, 6:00am

to

30th of September 2023, 11:59pm
This summer, we are supporting Police Scotland in encouraging motorcyclists to take extra care when taking to the roads during the summer months.

As the days are longer and the evenings are brighter, many recreational bikers will have taken their bikes out of storage for the first time in months. Although motorcyclists make up only 1 percent of motorists, they account for around 20 percent of people killed in road traffic collisions. With this in mind, we want to remind motorcyclists, fellow motorists and pedestrians alike of what they can do to prevent future incidents on the roads.
Breathtaking Roads - The Island Pass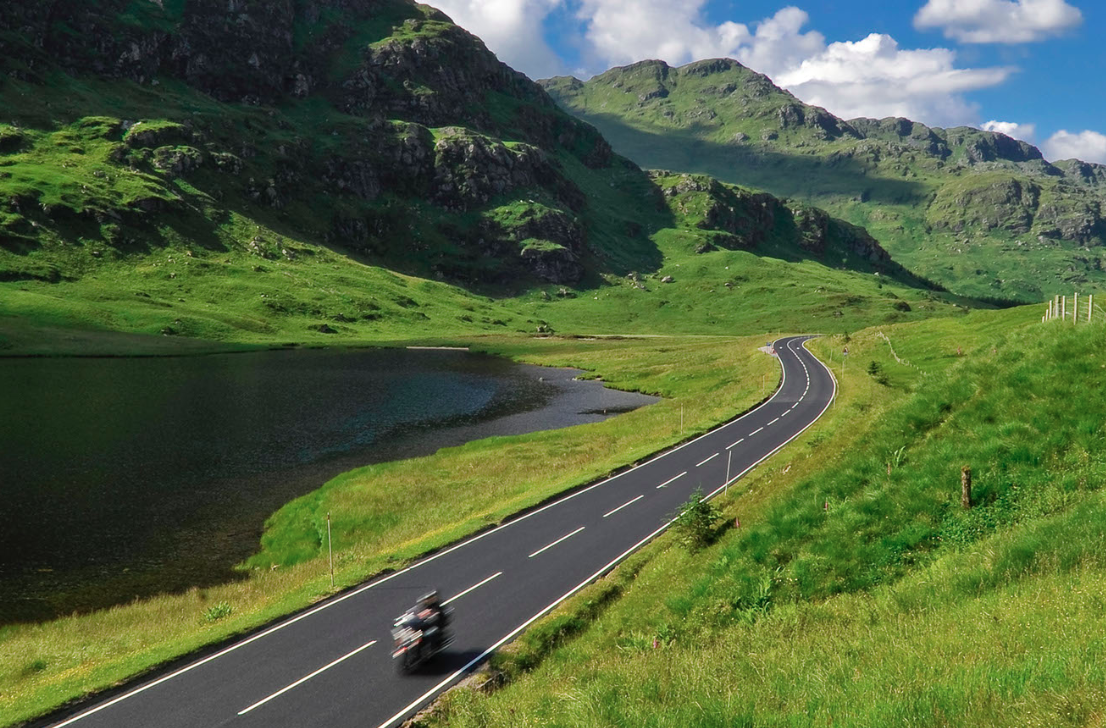 Advice for motorcyclists:
Stay alert and observant.
Make sure you can slow down and stop in an emergency.
Stay within the speed limit.
Drive to road conditions.
Position yourself in the best spot to see hazards.
Make sure you are wearing the correct gear.
Advice for drivers:
Keep your distance from motorcycles.
Check for bikes when turning – parked cars and larger vehicles may restrict your view.
Be extra vigilant and double check both ways before pulling out of a junction.

Advice for pedestrians:
Take extra care when crossing the road and have another look in both directions.
Make sure you cross the road where you have a clear view each way.
Listen carefully for oncoming vehicles, including motorcycles.