A83 Rest and Be Thankful – 08:15 – Saturday 25/03/2023.
Given the current forecast, and hillside saturation level, traffic will operate on the A83 at the Rest and Be Thankful under traffic signal control today and overnight. Journey times through the site expected to be 3 to 4 minutes.
Forecast and hillside conditions will be reviewed on 26/03/23 at 08.00, with a further update being provided thereafter.
Real time journey information is available from Traffic Scotland on A83 Rest and Be Thankful | Traffic Scotland, twitter at @trafficscotland.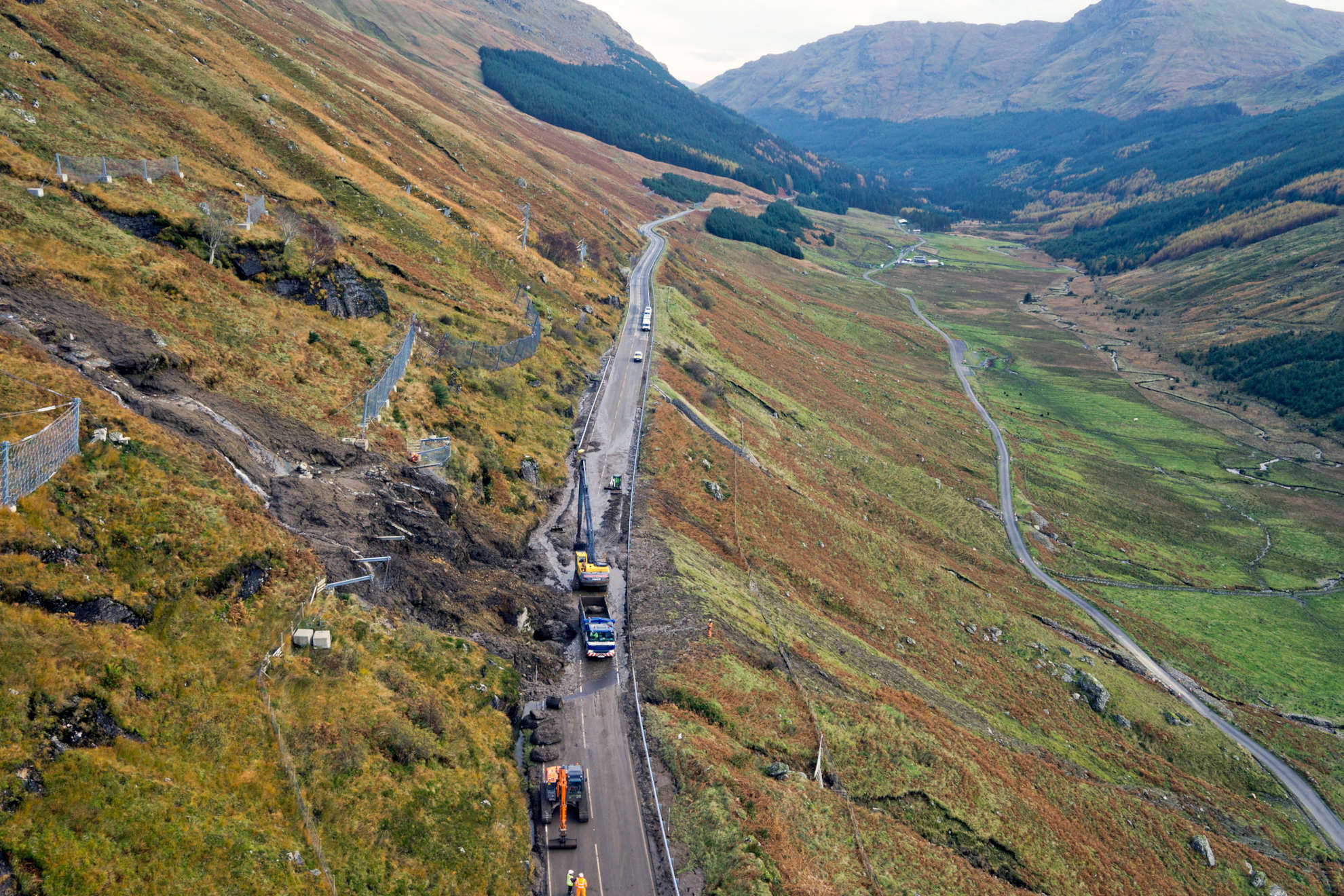 The A83 at the Rest and be Thankful is operated in part by BEAR Scotland, for more information please visit their website, or follow their twitter for real time updates.